Places to Visit in and around Visakhapatnam
BEACHES:
Ramakrishna Beach (RK Beach): Oldest and the most popular beaches of Visakapatnam, to spend some relaxed time, enjoy strolls across the beach, sunbath and more. Within walking distance from Palm Beach Hotel.
Rishi Konda Beach: A stunning beach with pristine waters, serene golden sands located in the bosom of the Rishikonda hill. The beach's natural charms are one of the main reasons for its immense popularity among local as well as foreign tourists. Tourists especially love to take a long walk along the stretch of the sand, and the sunrise and sunset are particularly beautiful here
Yarada beach: Among all the beaches in the city, Yarada beach is the most amazing. Enveloped by the Bay of Bengal on one side and magnificent hills on the other three sides, the Yarada Beach is a perfect place to spend your day watching the captivating views of the sunrise and the sunset.
Bheemili beach, Visakhapatnam: The long beautiful Bheemunipatnam beach is located at the confluence of Gosthani River and the Bay of Bengal. It also houses the remains of a 17th century fort and cemetery, reveling history dating back to the Dutch era. Bheemili beach is more at peace and has calm waves, making it a perfect getaway for all the swimmers-at-heart.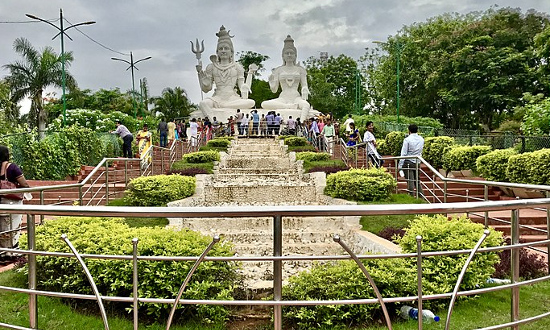 KAILASAGIRI
A famous hill located in the heart of Vizag, perched at a height of 360 ft and offers spectacular views of the city, forests, and the stunning beaches. A well-known attraction due to the huge idols of Shiva and Parvathi, World Telugu Museum, amusements and a toy train, this small hill station offers plenty of leisure activities, pilgrimage spots, and thrilling adventures to the travelers. Can be reached by road or rope car.
SUBMARINE MUSEUM
Being a regional Naval headquarters, the submarine museum is established within the submarine called INS Kurusura. Located within walking distance of Palm Beach hotel, the museum consists of pictures and artifacts that take one through the life of the warriors.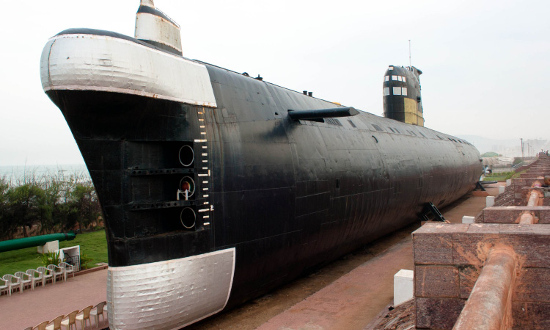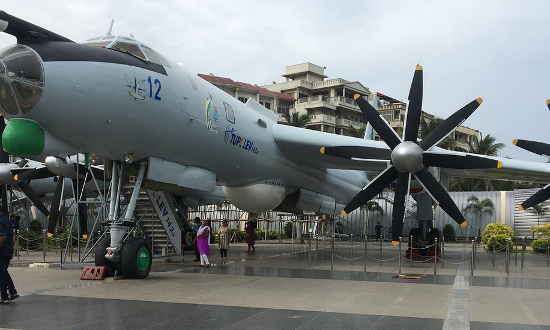 TU 142 AIRCRAFT MUSEUM AT RK BEACH
After 30 years of service, the TU-142M aircraft of Indian Navy was decommissioned and placed at Visakhapatnam sea beach by converting it to a museum. Located just opposite to Submarine museum this became one more major tourist attraction at Ramakrishna beach area.
MATSYADARSHINI AQUARIUM
An initiative started by the municipal corporation of Visakhapatnam, Matsyadarshini Aquarium houses and preserves countless species of saltwater and freshwater marine life. Set on the beautiful shore of Ramakrishna beach, this aquarium has many marine varieties like clown fish, butterfly fish, horn cowfish, damsels, lionfish, red squirrel fish, and more than offer a fascinating experience to the travelers.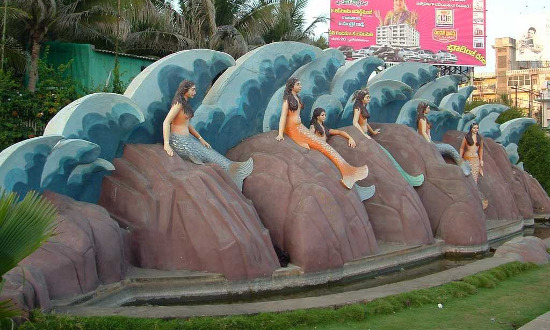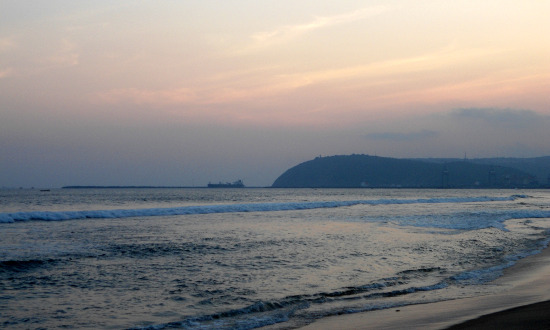 DOLPHIN'S NOSE
Very similar to a dolphin's nose, this 174 m high rocky headland is situated in the south of Vizag. The nose seems to be protruding out towards the Bay of Bengal giving it a rather fascinating look.
A renowned powerful lighthouse with a light beam that can be seen as far as 64 km out at sea is also placed on the hill. It also houses the restricted armed forces residential area. The backside of the hill has a scenic, beautifully placed, secluded beach called Yarada.
KAMBALAKONDA WILDLIFE SANCTUARY
Kambalakonda Wildlife Sanctuary is located on the outskirts of Visakhapatnam and is a perfect example of natural harmony between the dry seasonal forest and the evergreen meadows. The Sanctuary houses many rare species of wild life animals such as panthers, Sambar deer, spotted deer, barking deer, jackal, wild boar and wild dog.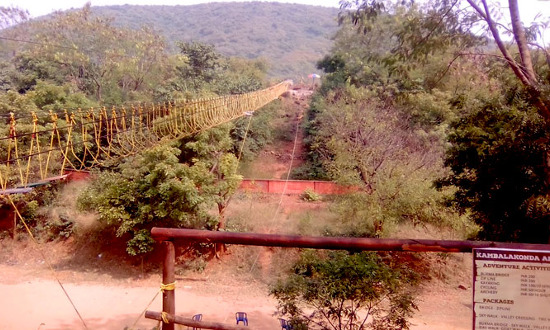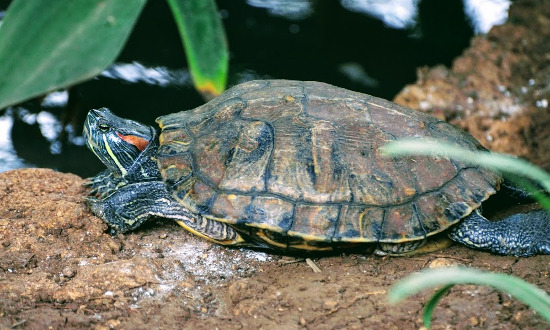 INDIRA GANDHI ZOOLOGICAL PARK
The Indira Gandhi Zoological Park is a scenic location amidst the Eastern Ghats. It is a part of the Kambalakonda Forest Reserve and houses about eighty different species of animals. With its area of 625 acres, this is one of the largest zoological parks in Andhra Pradesh. This park also has a separate section for butterflies and moths, which also makes up for an exciting study. It is almost always flocked by tourists. There is a mini train inside the park to view all of its premises.
SIMHACHALAM TEMPLE
The Simhachalam temple is an ornate shrine which is revered to be one of the most important temples in the region. The edifice is perched atop a hill 800 metres above the sea level and is dedicated to Lord Narasimha, who is an incarnation of Vishnu himself. Simhachalam Temple is embellished with extremely detailed stone carvings. This is the only temple in the country where Shri Varaha Lakshmi Narasimha Swami- who is a combination of the third and fourth incarnation of Lord Vishnu- appears.  Interestingly, the statue of the deity appears in its true form only for 12 hours per year on the day of Akshaya Tritiya. On any other occasion, the idol is covered with sandalwood paste.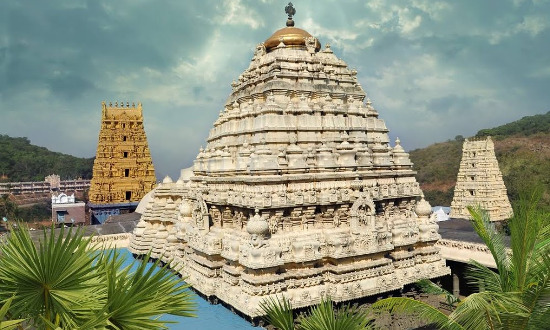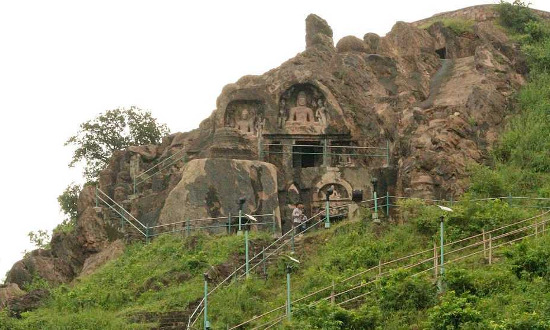 BUDDHIST EXCAVATIONS
Bavi Konda and Thotla Konda (37 km), Bojjana Konda and Lingala Konda (26 km) located close to Visakhapatnam are places of Buddhist excavations, revealing many Buddhist monuments such as stupas and chaityas. It is believed that some of the corporal remnants of the Buddha were conserved at these sacred Buddhist places.
Bojjannakonda and Lingala Konda : Bojjannakonda is a small group of six rock-cut caves that dates back to 4th Century AD when Buddhism was flourishing in the region. The caves have beautifully carved statues of Gautam Buddha.
The caves nearby also have stupas where Buddhist monks would meditate. An idol of Kalabhairav and an image of Harati were also later on discovered during the excavation. The stone stairway leading to the caves is well maintained and secured with railings. The surroundings are tranquil and motivate many to meditate when they visit the attraction. The western hill, known as Lingalakonda, is covered with an astonishing array of hundreds of mini stupas and a few huge stupa structures.
ARAKU VALLEY (105 km from Visakhapatnam)
Araku Valley is a comparatively unexplored hill station mostly visited by locals as a weekend getaway and is situated some 120 kilometres away from Vishakhapatnam. Blessed with terrific natural beauty, this destination is a serene respite from the hustle bustle of city life. If you're a tourist looking for exclusivity and tranquillity, a train leaves Vishakhapatnam early in the morning, making way through 58 tunnels and passing over 84 bridges making way through the breathtaking landscape to reach Araku in approximately in 5 hours, go, catch that!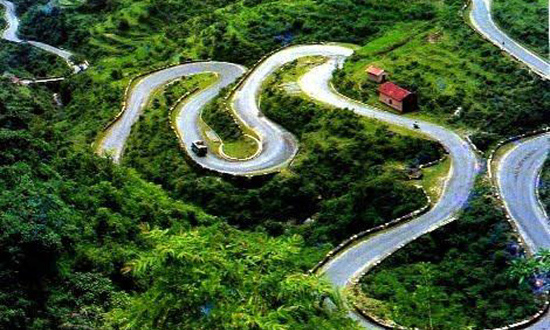 Located in the gentle hills of Eastern Ghats, Araku Valley is also home to a number of tribes as well. This valley is also home to a few tribal caves and the Museum of Tribal Arts, which are an experience in their own right. This destination is quite famous for its exquisite coffee, whose subtle aroma will have you craving for a cuppa. Kartiki waterfall is also located within the bounds of the valley and makes up for a picturesque encounter. In addition to being a beautiful vista point, you can also try your hand at a number of adventure sports here, which include trekking and swimming as well. If a holiday to the hills is your call but you think you've seen it all, maybe you should to wait till you visit this one.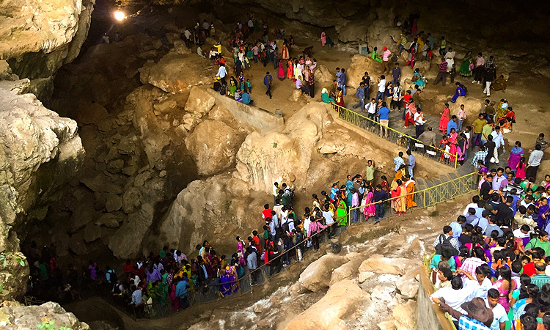 BORRA CAVES (90 km from Visakhapatnam)
Borra caves, en route the Araku Valley, are one of the best places to visit in Visakhapatnam. Set amidst the Ananthagiri Hills in Araku Valley, it is considered to be one of the largest caves in the country and is located at an elevation of about 705 meters. Made of karstic limestone, and stalactite and stalagmite formations, these structures bath in breathtaking colors as the natural skylight paves its way in. Being kaleidoscopic in nature, tourists can also admire the enigmatic beauty of evergreen forests, scenic landscape, and the breathtaking views that surround the Borra caves.
ANANTHAGIRI HILLS (87 km from Visakhapatnam)
Nestled in endless acres of coffee plantations and number of peaks and valleys, Ananthagiri, once summer retreat for the maharajas is cozy place that you will find en route to Araku valley. Ananthagiri hosts a number of hidden treasures and attractions like beautiful valleys, huge waterfalls, eye-catching ravines and dangerously beautiful gorges to enthrall the tourists. It has an easy access to a number of interesting spots like Padmapuram Garden 30 Km (Approx.), Tribal Museum 27 Km (Approx.), Coffee Museum 37 Km (Approx.), Araku Railway Gate 34 Km (Approx.), Chaparai Water cascade 40 Km (Approx.).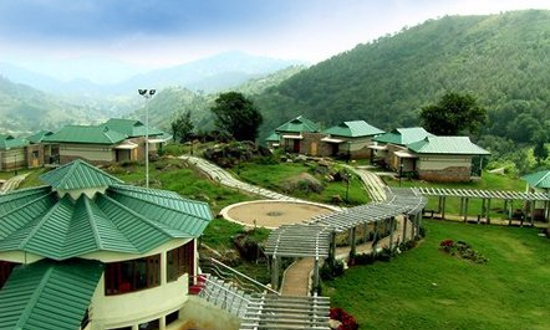 Bars and Discos
There are a numerous cinema and theaters found throughout the city. Some of the popular ones are PVR cinemas at Skywalk, Express Avenue, Phoenix Mall, Sathyam cinemas, Abirami cinema, Sangam cinemas, AGS cinemas. The daily newspapers give you the exact venue and schedule of different cinemas at theatres.
Including the Government Connemara Library, there are different libraries such as British Council Library in Anna Salai, American Centre Library which is attached to the US consulate and Alliance française in Nungambakkam has a wide collection of books.
Some of the famous bookshops in the country are found in Chennai these include Star Mark Book Shop, Higginbothams at Anna Salai, Odyssey and never miss the Miss Giggles Book Shop in Connemara hotel.
There are a wide range of shopping centres found in Chennai. If you want to shop for branded products like Adidas, Reebok, Nike, Puma, Salamander, Levis, showrooms can be found around the city of Chennai. T-Nagar with all kinds of textiles, jewellery and other shops can be considered as the shopping hub of Chennai.
Please visit:
www.ttdconline.com & www.tourism.gov.in
About Visakhapatnam
Visakhapatnam (popularly known as Vizag) is the largest city in Andhra Pradesh. It is as much an industrial city as a tourist attraction, due to its tempting, unspoilt sandy beaches, well built and maintained parks, laterite hillocks, stunning landscapes, several Buddhist sites and nearby scenic places such as Ananthagiri, Borra caves and Araku Valley. Vizag has a natural harbor and is the headquarters for Eastern Naval Command, and a growing IT hub. Health-tourism is a fast developing industry here. One will be tempted to stay back and visit some of these attractions.
Visakhapatnam is variously referred to as Jewel on the Coromandel Coast, Steel City, City of Destiny and "Goa of the East Coast." Currently this most happening city has a population of about 2 million. The local language is Telugu. There is a considerable concentration of Marwaris, Oriya, Bengalis, Punjabis, Maharashtrians, Tamilians and Malayalees among others.
Vizag is well-connected by air to all major cities in India and to Colombo, Dubai, Singapore, and Kuala Lumpur; and equally well-connected by trains.
The venue, Palm Beach Hotel is one of the oldest and well-furbished hotels on the beach front close to the heart of the city. With 5 indoor & outdoor restaurants, banquet halls, and banquet lawns it's an ideal cosy space for the Sexcon-2019. Airport is within 15 kms. and railway station under 5 km of the venue. There are several ho tels, Oyo rooms, bed and breakfast accommodations (bnb's) within 0-5 kms of it, in all budgets.
Uber and private cabs are easily accessible.